Aug 31, 2020 01:12 PM Central
Meggan Larson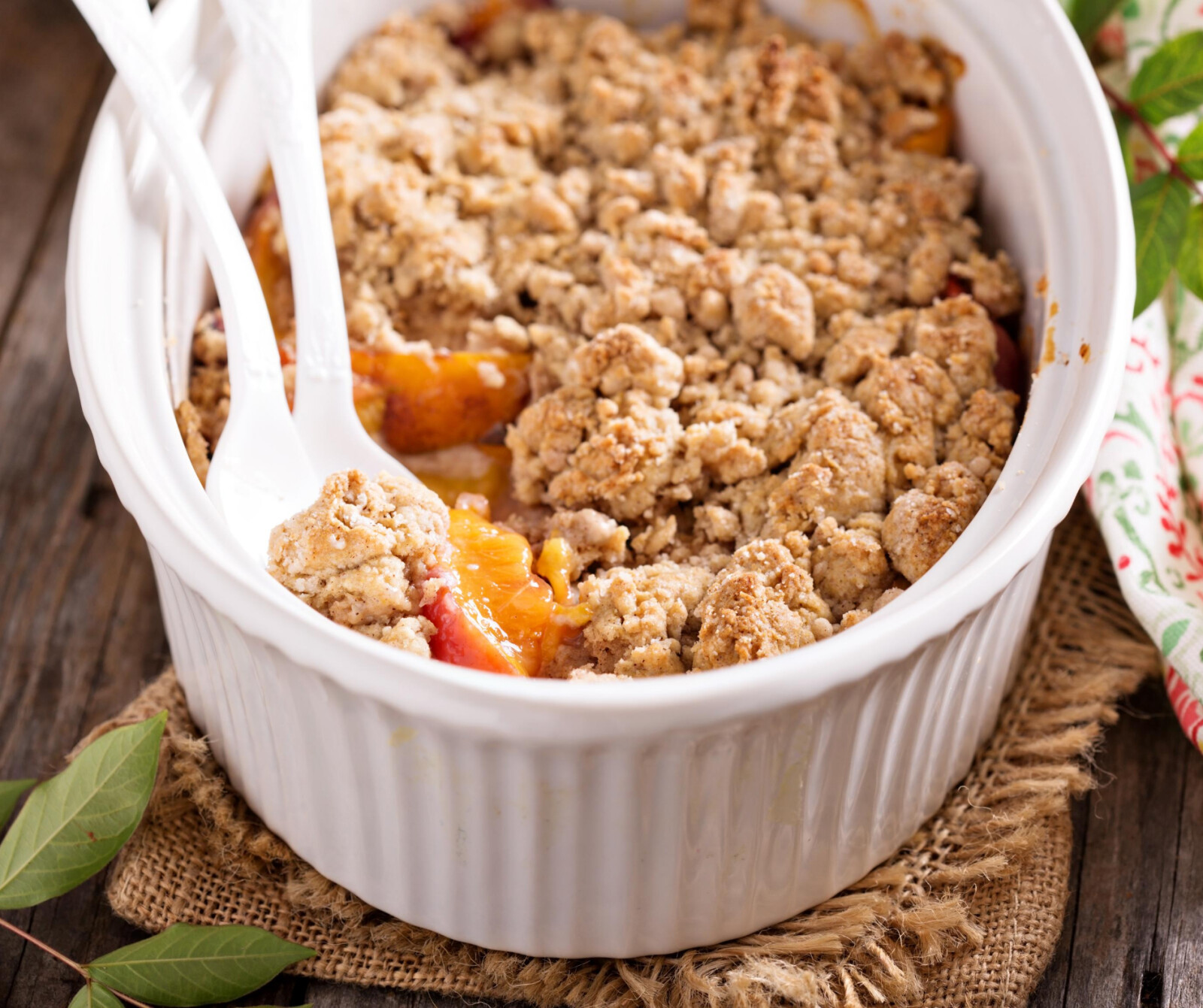 I normally make this recipe with apples but today I had ripe peaches and inspiration hit me. Popped it in the oven and the sweet smell of baking peaches is wafting through my house right now. Soooooo good! This recipe is sugar and gluten free and you can always sub the butter with ghee or something like that to make it dairy free too.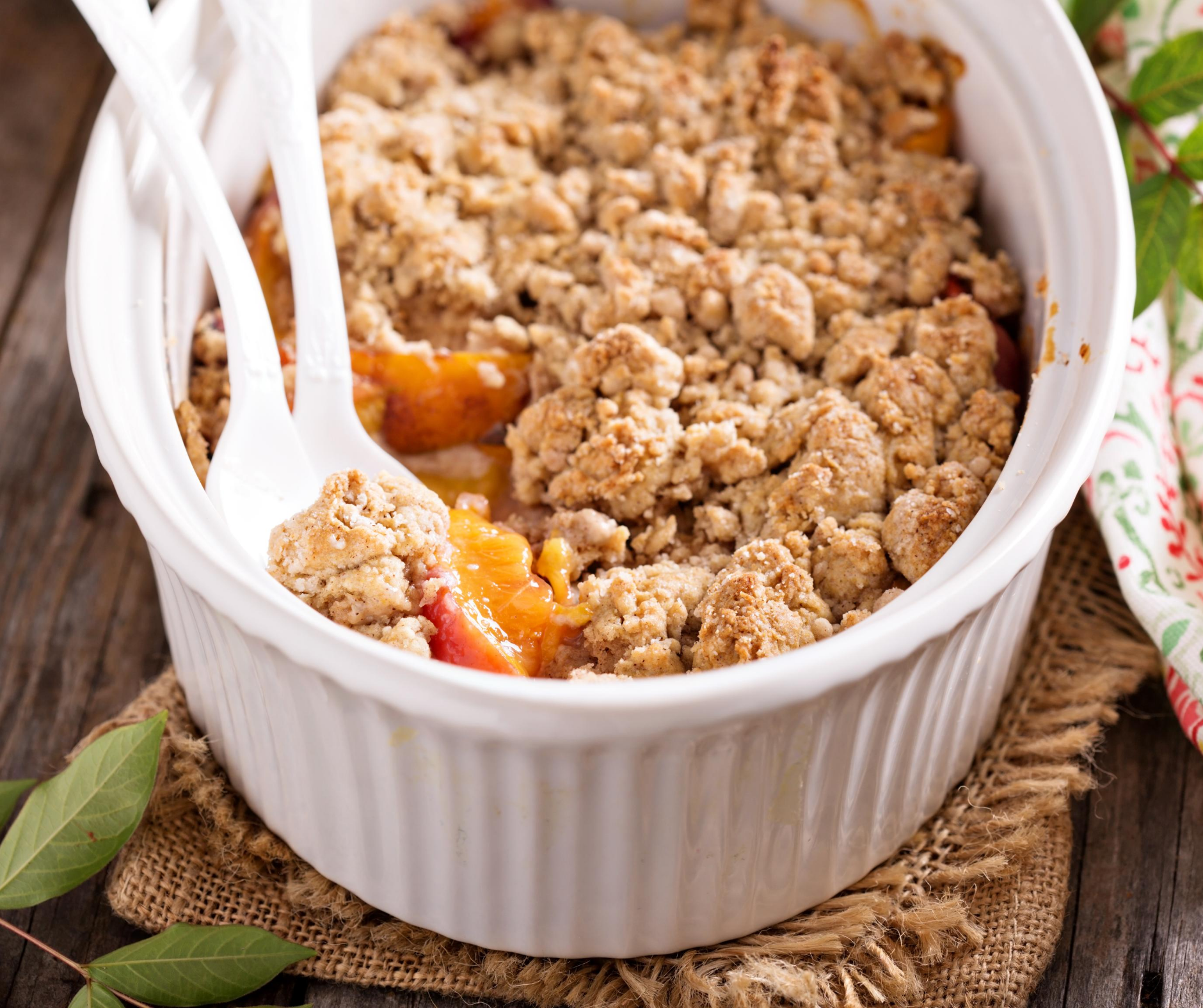 Ingredients:
1 cup of Gluten Free Oats
1 cup of ground up

Gluten

Free Oats
7TB of stevia/erythritol mix sweetener
Directions:
* Chop up the peaches into bite sized pieces and place in the bottom of a baking dish.
* In a bowl add the cup of oats and cinnamon.
* Blend together the other cup of oats and sweetener.
* Stir all of the dry ingredients together.
* Pour melted butter on top of the dry ingredients and stir together with a fork.
* Cover the peaches with the oat crumble.
* Bake at 350F for 45 minutes to an hour until a fork can easily pierce the peaches.
This post may contain affiliate links.
08/04/2020 07:00 AM Central
Meggan Larson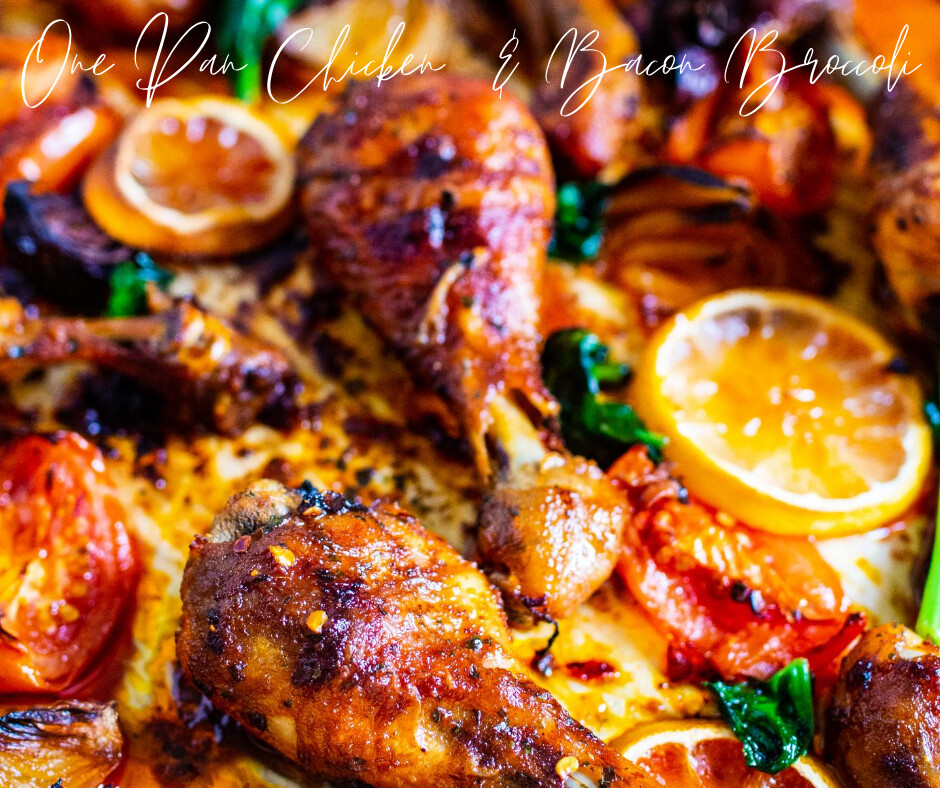 You know that feeling when you eat something so delicious you immediately know it's going to be a household staple? This is one of those recipes for me. From my table to yours, I hope you enjoy it as much as I do!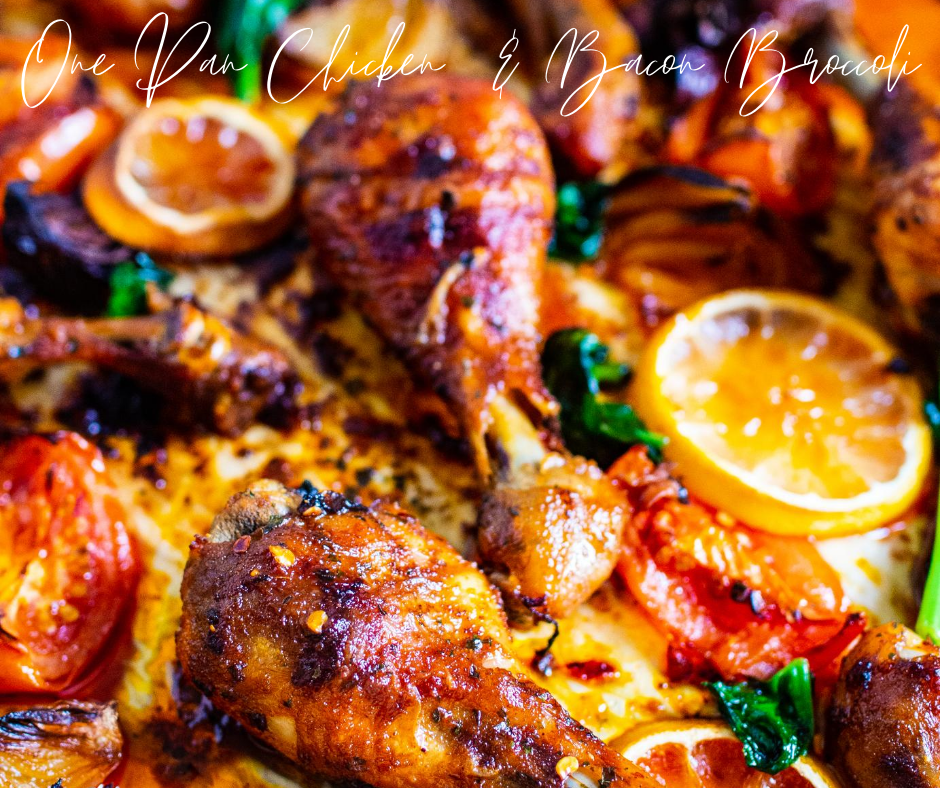 Ingredients:
4TB Extra. Virgin Olive Oil
2 Cloves of Garlic (diced)
6 Chicken Thighs (bone in/skin on)
2 cups of Broccoli Florets
Directions:
* Preheat the oven to 400F.
* Wash & cut the broccoli & place in a large bowl.
* Cut the raw bacon into small pieces and add to the bowl.
* Drizzle heavily with olive oil and salt & pepper and stir together well.
* Lay the veggies flat on a baking sheet then place the chicken on top.
* In a small bowl add 2TB of olive oil, diced garlic, spices, salt & pepper and stir well.
* Using a brush spread the sauce on top of each chicken thigh making sure to use it all up.
* Bake in the oven for 30-40 minutes (use a meat thermometer to ensure chicken is over 165F)
* When it's cooked you can turn on the broiler for a couple of minutes to crisp everything up.
This post may contain affiliate links.