04/25/2022 08:00 AM Central
Meggan Larson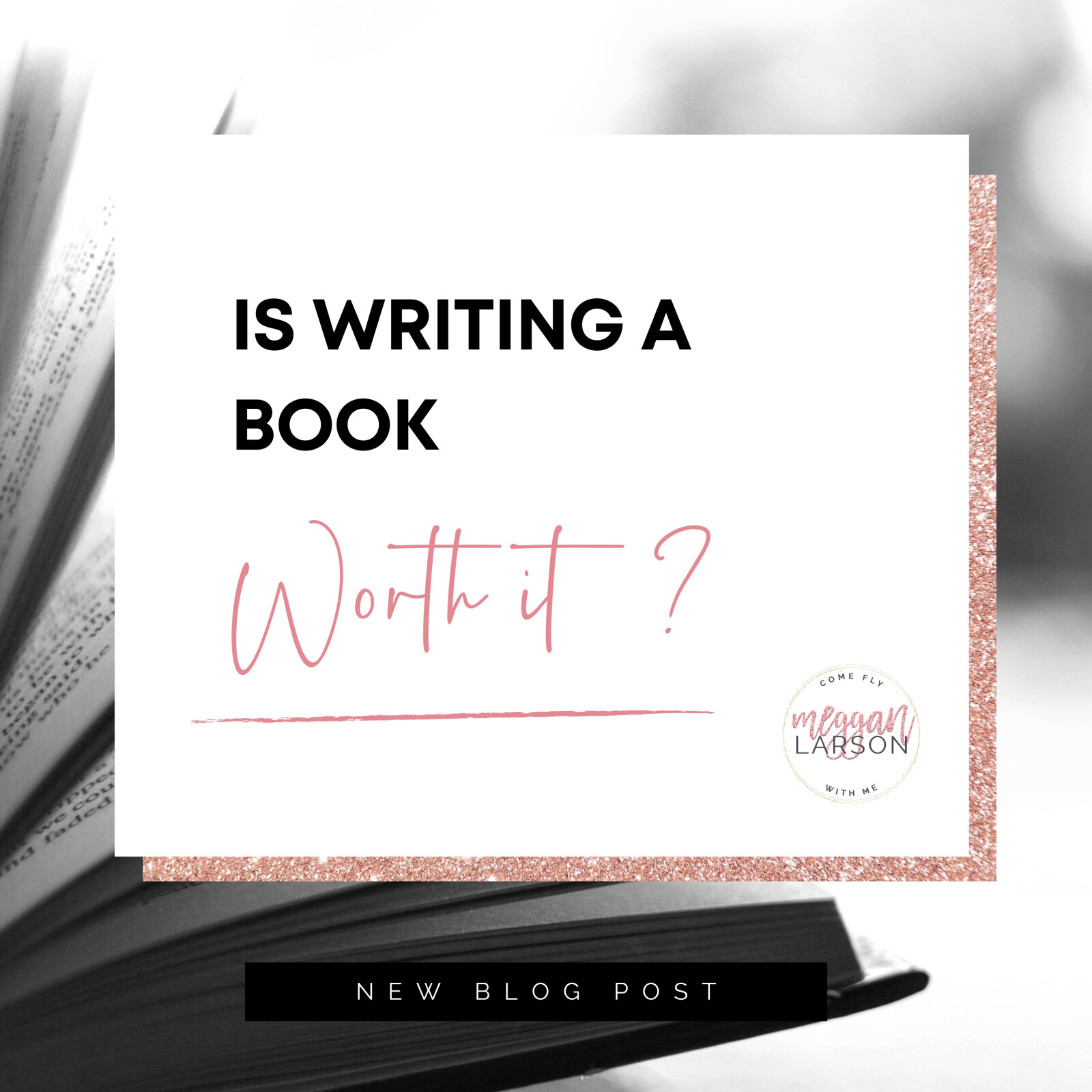 Writing a book is something that 81% of Americans want to do but most never will. It's sad really but I think that's probably the statistic for most dreams that don't get fulfilled. Even though I went through stage four cancer in 2012, it still took me eight years before I wrote and published my first book.
You might think I would have grabbed life by the…well you know, but instead I let life get in the way. As I'm sure most people are doing right now. But after having published six books in a year, I can assure you that writing a book is absolutely worth it.
First, the satisfaction of writing an entire book and publishing it is like nothing else. So many of us, including myself, were told that we never finish what we start. There's no proof like publishing a book to disprove that. Not to mention I have an incredibly solid formula to get my books and my clients books to the top of Amazon charts (worked for all six of my books and dozens of clients books). Seeing that little #1 badge beside my book's title is one of the greatest feelings I've ever experienced.
Second, becoming a published author sets you apart from your competition. If you're planning to get onto stages, invited onto podcasts, interviewed, etc, then having a book is one of the simplest ways to get you chosen above the rest. People are impressed by authors. There's a level of notoriety that accompanies being a published author. You stand in authority when you've written a book and that's just how it is.
Third, you can create an entire income ecosystem around a book. Courses, coaching, consulting, workshops, oh my! There are so many streams of income you can create around a book and the best part is that there are so many different books you can write.
Those are just three reasons why writing a book is worth it and I can think of many more. If you want to chat about what writing a book would look like for you and to see if my course Book to Empire would be a good fit,
send me an email
or
message me on Facebook
. If you want to jump into my amazing community where I'm teaching women entrepreneurs how to discover and create their most impactful story, then
jump in here
.