07/27/2020 07:00 AM Central
Meggan Larson
This pizza is soooo easy to make and absolutely delicious! You can use fat free toppings and a very light amount of cheese to keep it an E or go heavier on the cheese and enjoy a crossover. (Pssst, crossovers ARE on plan!)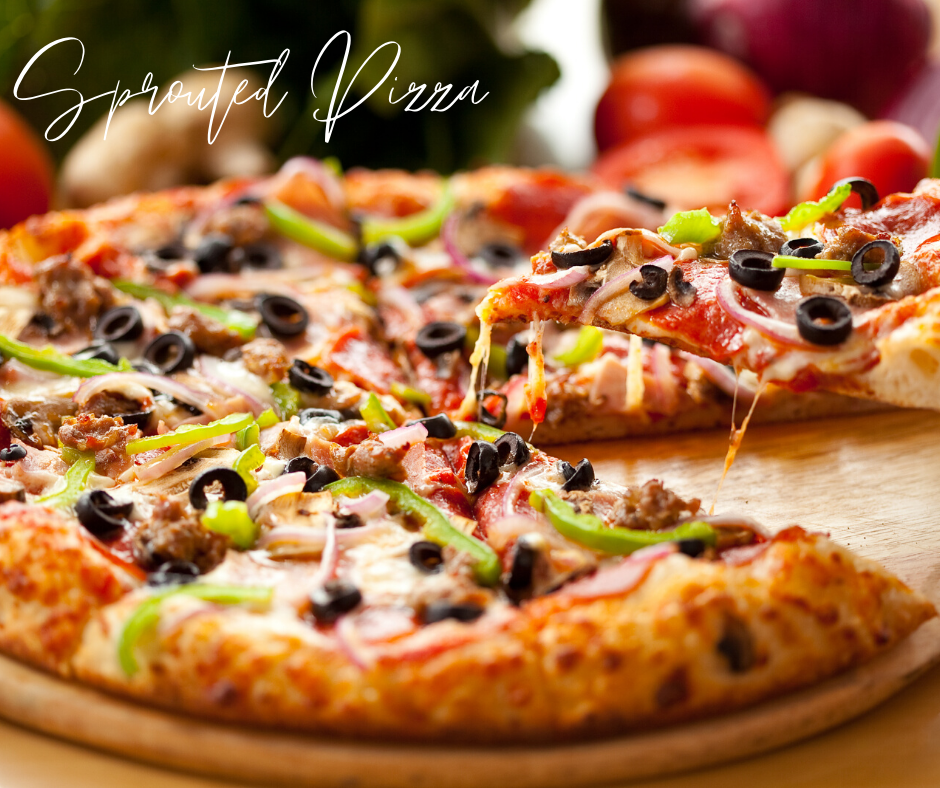 Ingredients:
1 & 1/4 cups of Water (room temperature)
1/2lb of chopped cooked Chicken (skinless)
Sprinkle of low fat Cheese
Directions:
* Put the water, honey, and salt in a large bowl and stir together.
* Add in the yeast and let sit for 5 minutes.
* Add in the sprouted flour and stir together.
* Add more water 1 tsp. at a time if needed.
* Once the dough is holding together, remove from bowl and knead together until soft & moist.
* Put the dough back in the bowl and cover with a damp dish towel for 30 minutes (or until doubled in size).
* Roll the dough out to fit your pan (greased with the tsp of butter).
* Spread the pizza sauce on and add the veggies & cheese.
* Bake for 12-15 minutes at 425F.
This post may contain affiliate links.