Jul 10, 2020 07:36 PM Central
Meggan Larson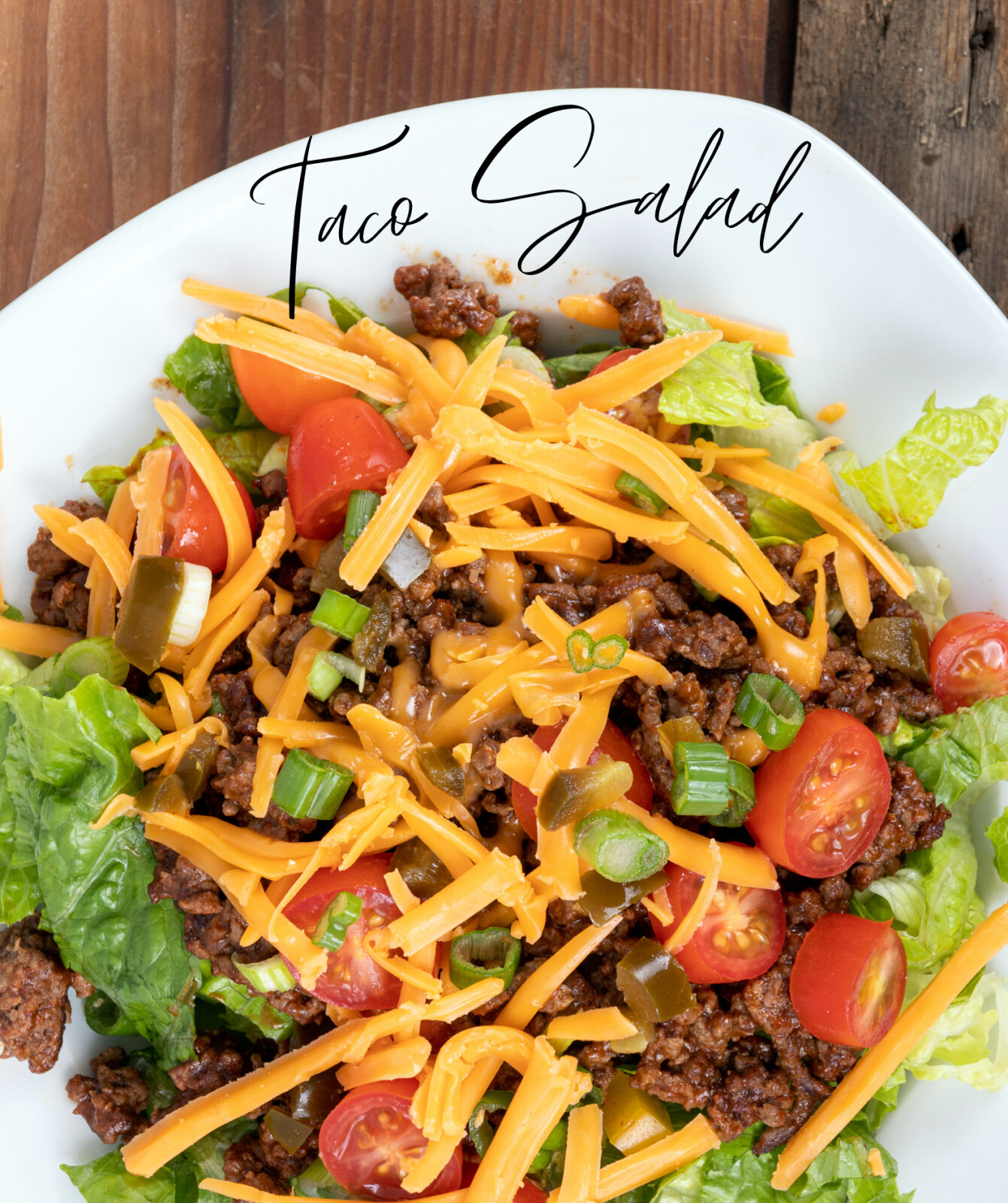 I looooove taco salad! This is just my yummy version that I make often especially in the summer time. Summer time is a great time for salads isn't it? I hope you enjoy!
Ingredients:
1/2 head of Romaine Lettuce
Handful of Cherry tomatoes
1/4 pound of lean Ground Beef
1oz. Grated Cheese (optional)
1/4 tsp. Red Pepper Flakes
1 & 1/2 tsp. Ground Cumin
Directions:
* Mix up all the spices and set aside (this is your taco seasoning)
* Fry up the ground beef and drain the fat,

then sprinkle with taco seasoning

.
* Chop up the lettuce and veggies and toss them together in a large bowl.
* Top with beef, salt, sour cream and salsa and optional grated cheese.