May 19, 2020 03:36 PM Central
Meggan Larson
I love a good peanut butter cookie. I also love being thin though and eating sugary cookies is not conducive to weight loss. I wasn't a fan of the traditional sugar free peanut butter cookies because it just felt like I was eating a glob of peanut butter which is fine but not what I was looking for. Oatmeal was the missing key and these are delish! If you try them let me know what you think!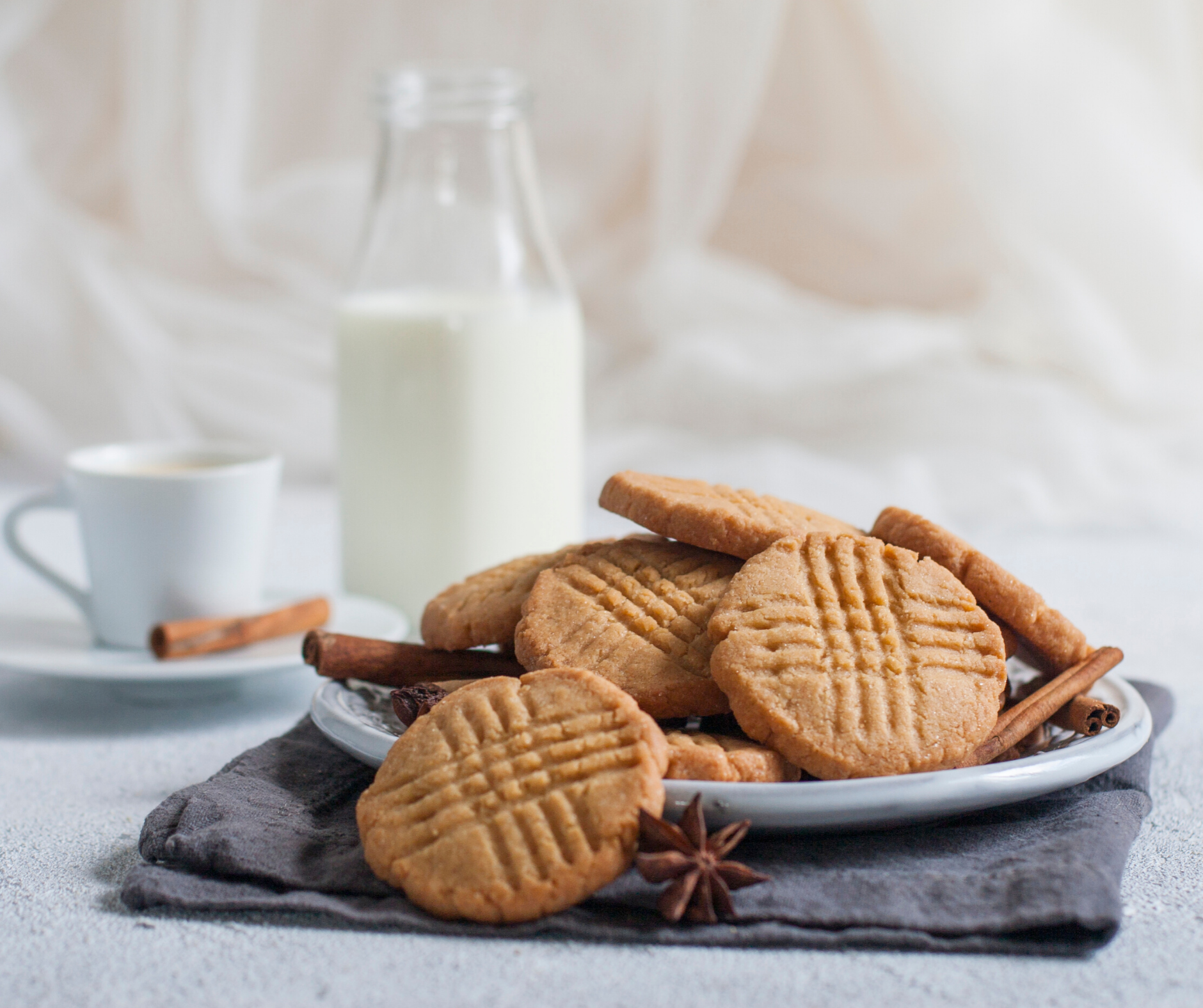 Ingredients:
1/2 tsp. Baking Soda
(optional)
Directions:
* Preheat the oven to 350F.
* Combine oats and baking soda in a small bowl and set aside.
* In another bowl mix peanut butter, Gwen's brown sugar, vanilla and eggs.
* Add a little tsp of water and mix together.
* Mix in oat mixture (and chocolate chips if using) and combine well together.
* Roll into small balls and put on a parchment lined cookie sheet.
* Flatten them with a fork.
* Bake at 350F for 7-8 minutes until the edges are golden brown (they may look a little undercooked).
* Let them cool completely and refrigerate (if they make it that far...)